Highly affordable
We know that your education is important, and we believe that a lack of funds shouldn't be a reason to not participate. We are here to help break down financial barriers. There are many ways to finance your education and on this page are the most common and effective ways.
Grants
We can accept federal WIOA grants in Missouri, administered by local county job centers. These grants pay the full tuition on your behalf at no cost to you! Ask us how to apply.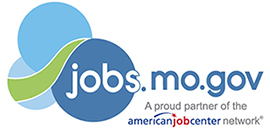 Deferred Tuition
Anyone currently earning under $125,000 per year qualifies for deferred tuition. You only pay for the deferred tuition after graduation and then only when you get a qualifying job!
Once you are accepted into the program, reserve your spot with just an enrollment fee. Some exclusions* apply.
After you get a job
Average market starting salary for a bootcamp graduate in St. Louis, Missouri is between $45,000 to $65,000 per year.
Full price for a 25 week part-time or 12-week full-time immersive program tuition plus fees is $11,640. Available scholarships may reduce this cost.
Deferred tuition payback only begins once you have been offered a qualifying position paying $40,000 per year or more. Deferred tuition does not accrue any interest during deferment. Once repayment has begun, the outstanding deferment will convert into a loan with low 8% APR interest. Monthly minimum payment is 8% of your monthly income until the deferred amount is paid in full. There are no early payoff penalties.
Scholarship Options
For when its time to pay for your Nexul Academy tuition, we offer scholarships to reduce the amount you pay.
Individuals may qualify for multiple scholarships towards tuition at Nexul Academy, up to a $2000 maximum scholarship per individual; Nexul Academy scholarships are only applicable toward an immersive program offered by Nexul Academy, and may not be used for any other purpose.