What Makes Nexul Academy Unique?
folder

Project based learning

Courses follow a practical project focus from the beginning. Learn topics progressively as needed to build an application.

person

Instructor Availability

Class sizes are small, capped at 10 per class. You'll definitely have time time to get help. Other schools have large classes and little time available per student with an experienced instructor.

group

Professional team focus

Create a real application, divide work, pair program and present your work.

domain

Partnerships with local employers

Meet employers before graduation, show your accomplishments in presentations.

forum

Workspace for Students and Alumni

Alumni and students can collaborate outside of class in our innovation workspace.
Recognized and Reputable programs

Nexul Academy is certified by the Missouri Department of Higher Education.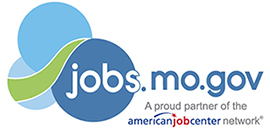 We can accept federal WIOA grants in Missouri, administered by local county job centers. These grants pay the full tuition on your behalf at no cost to you! Ask us how to apply.
Our Courses
Creating web applications is a multi-tier process. The overarching goal of this program is for students to become educated in full stack application development. On the front-end, this means working with a user interface (i.e., anything appearing on the front of a computer screen such as HTML, CSS, JavaScript, or Angular). On the back-end, this means anything hosted on a server such as web APIs (i.e., C#, MVC, ASP.Net Core) which connect to a data access layer (i.e., SQL, Key-Value Stores or Document databases). The back-end applications are hosted either on private servers or cloud environments (i.e. Azure, AWS). The deployment of applications to server environments can be facilitated with containerization (i.e. Docker and Kubernetes).
We strive to focus on a mentor style education environment with a maximum of 10 students per instructor & mentor ratio.
Mastering Html & Css

Learn the structure and style of the web. Learn how to build and design a great looking website and the best tools for the job.

Asp.Net Core Fundamentals

Learn to create an MVC application with Controllers and Razor Views, include data entry forms and sharing view components.

Angular Essentials

Get an introduction to Angular modules, components, services, pipes and more while building a real application.

ASP.Net Core Advanced

This advanced class will build a REST API with OAuth and JWT authentication, compression, caching and integrated with an Angular SPA application.

Angular Advanced

Enhance Angular applications using Ngrx Store, RxJs and optimized architectural patterns.

Sql Server Queries

Learn the terminology and concepts for good database design, applicable to all high performance relational databases (For example: Sql Server, MySql and Oracle).

Docker and Kubernetes

Learn to package and deploy applications with 'Docker' (www.docker.com), which is a standard. Configure scaling across multiple servers to handle various levels of customer traffic.

Immersive Programs

Learn all our courses full-time in 12 weeks or part-time in 25 weeks. Additional optional workshops teach additional tips for effective use of software tools, how to collaborate as part of a team and mentored work on a team selected project.